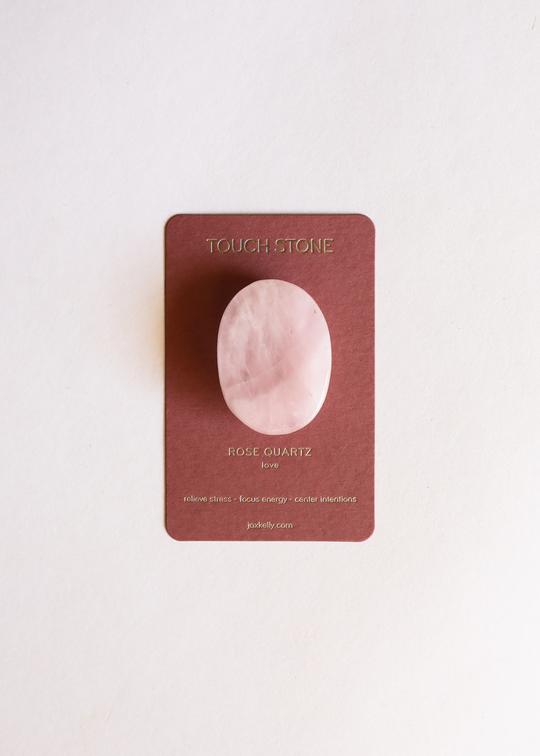 Rose Quartz Touch Stone
$ 38.00
Touch stones have been used in healing and meditation practices by generations to center intentions. Slip this stone into the pocket of your jeans or tuck away in your bag for a moment of manifestation, meditation, or mantra musings while on the go. Hold firmly in your palm for several deep breaths, focusing on the light and energy of the Rose Quartz to restore harmony in relationships of every type.
This natural crystal is a beacon of love, stimulating the heart chakra, enlightening self-love, lessening the grip of stress, and bringing about peace of mind.
Stone measures 1.5 inches on a handmade 3.25 inch card. Each polished natural gemstone will vary in color, tone, and markings. Ethically sourced.
*Photos courtesy of JaxKelly*
Description provided about crystals is for information purposes only and not intended to diagnose, treat, cure, or prevent any diseases.