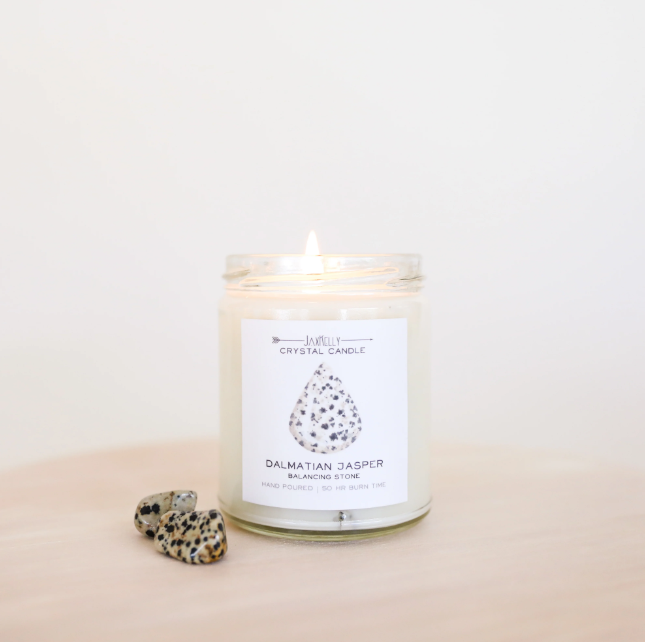 Dalmatian Jasper Crystal Candle - Balancing
$ 24.00
Hidden inside is a Dalmatian Jasper known to help keep you grounded and balanced. Once your candle has burned retrieve your crystal and carry it with you, or place it in a special space to enhance your abilities to plan, strengthen friendships and family bonds.
Hand-poured and made with 100% American farmed soy wax. The natural essential + fragrance oil blend features base notes of tangerine and vanilla.
Clean guarantee - Free of carcinogens, hazardous fragrance chemicals, Parabens, and Phthalates.
Cruelty-free, vegan.
Please note that size, color, and shape of crystal varies.
Standard 9 oz 
50 Hour Burn Time
*Photos courtesy of JaxKelly*
Description provided about crystals and stones is for information purposes only and not intended to diagnose, treat, cure, or prevent any diseases.